Nirvana is a 3 person band consisting of Kurt Cobain (guitar and main vocals), Dave Grohl (drums), and Krist Novoselic (bass). In 1994, Nirvana was over with because Kurt Cobain had self-destructed by shooting himself in the mouth with a shotgun on April 5, 1994. Read more in the "Biographies" section.
This site is copyrighted to "Gimme Back My Alcohol: A Nirvana Page", so please don't take anything off of this site without asking first. Thank you,

~~Amanda (Webmistress)
P.S- Please come back often to see new updates !!!
PLEASE sign my guestbook, poll, message board, join my webring, or go chat in my chatroom !!!!!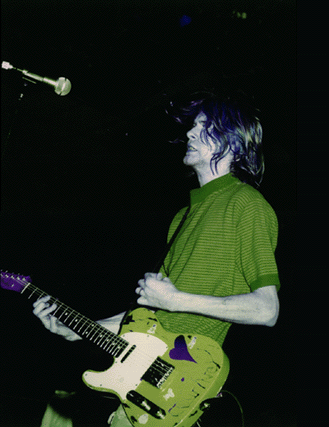 This page is always under construction...